Golden Feather Tea Co.
Golden Feather Tea from Tealet on Vimeo.
Mike Fritts is a tea grower/producer from Oroville in Northern California. Golden Feather Tea will soon be available at www.tealet.com/grower/profile/23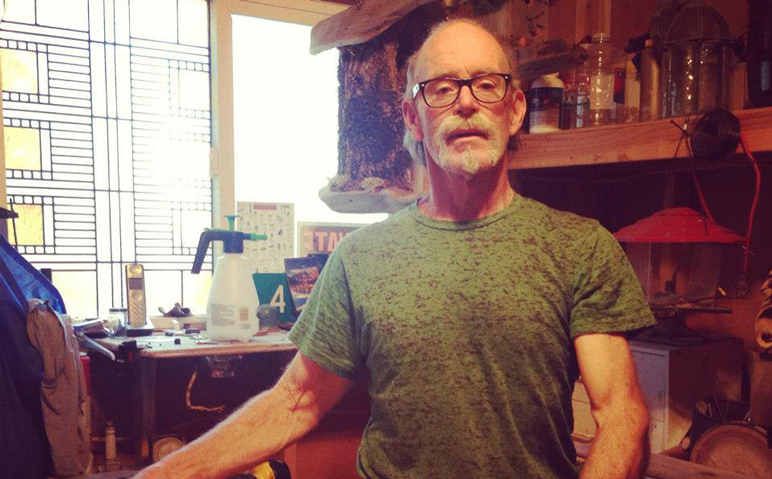 ‹
›
Description
Grower: Mike Fritts of Golden Feather Tea Co.
Location: Oroville in Northern California, USA
Signature Tea: Gold In My Eyes
"Growing Camellia sinensis, and producing fine tea, is my new passion."
• • •
At 600m (2000 ft) in the Sierra Nevada foothills is the Golden Feather District of Oroville. Grower Mike Fritts has lived there all his life, and has been involved in horticulture for 34 years. He recently discovered tea, or Camellia sinensis, through his love of his plants in the extended camellia family. Tea seemed to grow very well in his area, and so he started the Golden Feather tea garden which is now entering its 4th year. The garden is grown using all-natural methods.
As a botanist, Mike Fritts has been easily able to cultivate tea. He focuses on researching and practicing tea processing with his still-small harvests of tea. He also wants to advocate for more tea cultivation in his local area, so that people can enjoy local California tea.
See our travel diaries: A Visit to Golden Feather Tea
This grower is still undergoing the Tealet grower vetting process, and is still actively developing their tea. For more information or to help vet this grower by requesting samples, please contact us at info@tealet.com
Meet the Grower
Contact us to schedule a Google Hangout with this grower.